Listing with Gretchen Conley
By mixing social media with traditional marketing methods, Cummings & Co. stays in front of the real estate market.
The service you deserve in a realtor you can trust.
Helping You Find Forever.
I understand that buying or selling a home is a significant life event, and I'm here to ensure a smooth and rewarding journey. With a proven track record of excellence and a commitment to your unique needs, I am dedicated to delivering unparalleled guidance and support. Your goals are my priority, and I pride on fostering lasting relationships built on integrity and reliability.
Discover the difference of having a trustworthy partner by your side as you navigate the world of real estate.
Our Listing Process
Here is a brief overview of the home selling process to give you an idea of what to expect:
01
Sign Listing Agreement
Once the listing agreement has been signed, we will start the process to get your listing launched as soon as possible!
02
Clean and Organize Home
It is important to get your listing ready by de-cluttering, painting, completing any repairs and upgrades, and if needed, virtual staging.
03
Listing Launch
Your listing will be launched across our private network, Cummings & Co. website, MLS, and syndication.
04
For Sale & Open House Signage
Get noticed in the neighborhood! We will place For Sale and Open House signage for your listing to get your home seen in the area.
05
Print & Digital Campaigns
We will work with our marketing department to create email announcements and invitations, printed postcards and brochures, and promotions across all social media platforms.
At Cummings & Co., we are bringing together the world's sharpest, most creative professionals across real estate and marketing.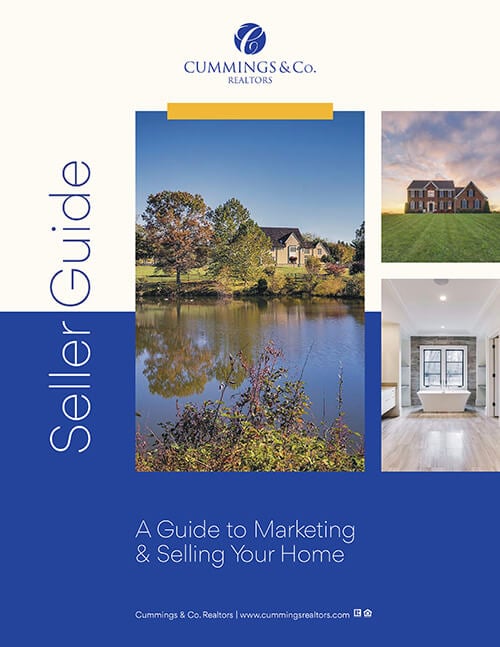 Seller Guide
A Guide to Marketing & Selling Your Home
My comprehensive selling guide is here to empower you with the knowledge and strategies you need for a successful sale. From pricing your home competitively to staging tips and navigating negotiations, my guide covers it all. Gain valuable insights from industry experts and unlock the secrets to maximizing your property's value.
Client Testimonials
Hear What My Satisfied Clients Have to Say
"Ms. Conley presents both sides of our questions. She tells us historical happenings, provides printouts, whatever we need to think through our decisions. She gives us the tools and time to reach our own decisions. My husband and I are generally not fast actors with big decisions. Ms. Conley respected our desire to weigh matters before deciding on a course of action. This is the second time we have
…
Read More
worked with her and I recommend her to my friends regularly."
Read Less
"She was very helpful, responsive, and professional. Emails were answered immediately. Our sale was quick, and she did all she could to make the process as smooth as possible for us!!!"
"Gretchen helped us find our house in a matter of weeks! The process was so fast and easy, and she was incredibly professional. She really does go above and beyond when it comes to taking care of her clients! She listened to all of our requests, and allowed us to make the best decision, instead of being pushy. And her attention to detail was outstanding. A++ Would definitely recommend."
"Gretchen was very patient, very knowledgeable. We will certainly recommend her in the future without hesitation!"
"My former spouse had used Gretchen when we first separated and he needed to find a rental property very quickly in the community where we lived so that our son would not have a long way to travel between homes. He was very impressed with how quickly she found him a place, as she was always on the lookout for a new listing. We interviewed a couple of agents but decided on Gretchen because she had b
…
Read More
een so helpful. She also gave us nononsense, professional advice on how to display our home at its very best, and we did everything she suggested because I knew instinctively that SHE was the best. She proved my instincts right, because we received multiple offers in our first days on the market! Gretchen Conley knows what she is doing, she has the education and licensing to prove it, and most of all… she proves it by her results! I would highly recommend Gretchen and I plan on referring her often."
Read Less
"Gretchen Conley is a savior. I had given up trying to sell a house and I was about to let it go and suffer the consequences until I was rescued by Gretchen. She and her team contacted me, and quickly took on my problem and turned it around. Her team's strength lies in their ability to take cases that others have given up on then creating positive results. When the banks were not cooperative and fa
…
Read More
ilure seemed inevitable, Gretchen pressed on patiently with my case. She is a consummate professional with a caring team; they went above and beyond what typical realtors will do to help and that made a difference. I would recommend her without hesitation and would seek her assistance in a heartbeat. And by the way, did I mention that I never met her or anyone of her team in person? From the initial phone conversation with her I was confident that she is trustworthy, and my instinct was right. Now…the house is sold."
Read Less
"Gretchen knows the community, the real estate market and the process–but best of all, she's a good listener. She paid attention to what I said and to what I didn't say. Rather than convince me that moving to the DC area meant a major change in my life style, she found the house everyone else said didn't exist. She worked hard to help me find my new home; if I even move again, she's the first call
…
Read More
I'll make."
Read Less
"Gretchen was such a huge help in not only finding our forever home, but more importantly giving me a great understanding of the new area that we were moving to. Her knowledge went a long, long way. She was super helpful, patient, and took the time to really fit our needs. I very highly recommend Gretchen!"
"We've bought two homes and sold the first with Gretchen as our agent. She exhibits exceptional communication skills, both written and verbal, which are highly prized in such BIG purchases. Would definitely recommend her services."
"Gretchen has handled two successful transactions for me both as a buyer and seller. I am very happy with her professionalism, attention to the fine details of sales and an overall pleasure to work with. I would highly recommend her and plan on using her again next time."
Communities
Find your perfect location
With all the beauty that the area has to offer, it's hard to find the perfect place to call home. My area guides simplify that process by giving you unique market, lifestyle, and demographic insights into each area I serve!